I've decided I need to start giving myself assignments to combat this horrible feeling of stagnation.  I needed something new that would respark my creative side, so I started last weekend…or maybe a weekend before that…with a "Day in the Life" project.  I'll be the first to say that I am really bad at self portraits for a number of reasons.  However, from a whole day of shooting I came up with a few images I liked…and a few that will never see the light of day haha.
I gave serious thought to having these in color, but I changed my mind at the last moment.  I don't feel very colorful in my life, or at least I didn't when I took these.  It was more of a Wizard of Oz moment, going from monochrome into color.  Just simply photographing what I wanted to got my juices flowing.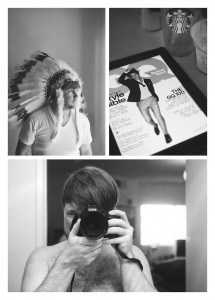 So after finally getting myself motivated I've started work on another project.  I'm not sure where this one is going just yet, but I think I want to get them printed to hang.  It's an odd series so far, and to those who aren't in photography or retouching something totally abnormal and bizarre.
I've started doing a series of face masks from images I really like. It's been interesting stripping away everything else in the photo, but leaving the skin.  When i do this while retouching I've always thought, "oh hey that looks kinds cool", but never had any other use for that was produced.  I'm hoping that doing this will tell me something about my style…lighting, retouching, something.  Here's what I have so far.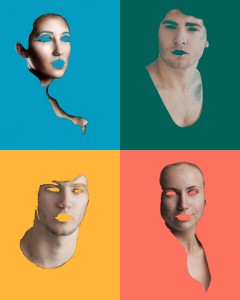 I'll be doing more of these as I go though old photos.  I have one in mind that I hope will turn out really cool. I guess we will see; this whole thing is an adventure after all.