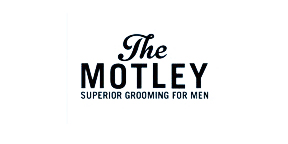 So as I began to run out of all those shower and skin care essentials this last month I decided it was time to search out some new products; something more age fitting.  I had seen an article recently in Details about proper male skin care, and the mention of a newish online store called The Motley.  Soon after I ran across and article about Darren Criss becoming a partner and decided why not give it a look.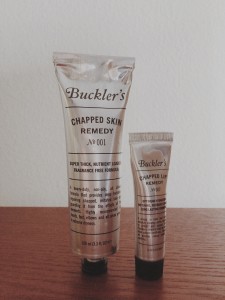 As winter started to approach my skin was drying out like crazy, so my first mission was a good lotion.  After looking through the selections I decided on the Buckler's Chapped Skin Remedy (my skin is excessively dry) and I also got a free gift of the Buckler's lip balm.  Have to say I love both products. The lotion doesn't leave my greasy as most others do, and has a very subtle natural scent that I really like.  I saw improvement in the first day and will be purchasing this product again.  The lip balm also works great.  I put it on a few times a day depending on how dry my lips feel and it keeps them in great condition.  In a sample pack I was also sent the Jack Black Industrial Strength Hand Healer that also worked just as well.
The other products I wanted to get where a new shampoo and a new face wash. On the left of the site there is a great tool to narrow down what product might work best  for you and your skin type.  I clicked on my specific fields and found the Ursa major Fantastic Face Wash.  This one does come with a powerful scent.  My roommate, Mallory wasn't very keen on the smell, I liked it.  It is a more manly scent then most other face washes.  I've been using this for a few weeks and so far love it.  My face feels clean without being tight or dry after, and I feel like my overall skin complexion has improved. In that nifty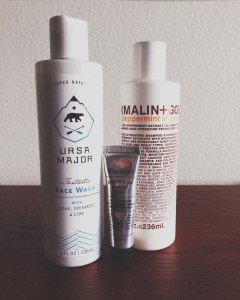 sample pack I was also sent the Ernest Supplies Protective Matte Moisturizer.  I have a new love for moisturizer now and will for sure be purchasing a full supply of this on my next purchase.  It smells great, not greasy at all, and makes my face feel nice and soft afterwards.  If you don't have a moisturizer you really need one, and a good one at that. I recommend this one.
The last product was a new Shampoo. I've reached that age in my life where my hair is beginning to become less and less, and my hairline is getting further and further back. I will say on this one I didn't use the side bar to find what would work best for me, I went with a recommendation from Details.  I got the Malin+Goetz Peppermint Shampoo, and I am happy with it.  I like the peppermint scent, my hair isn't oily or over dry, and I have seen volume increase.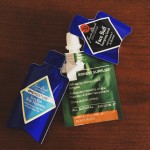 It's important to take care of your skin guys!  You shouldn't feel embarrassed for buying products that are meant to help you look your best, and trust me you will like the results.  You should take some time to figure out your skin type and what you are looking to accomplish.  Use those handy guides on the side of the site while looking for product, and use the samples they send you.  The Motley also has help guides, recommendations, and blogs for you to look at.  Details magazine always has great articles about male grooming and product reviews,  so pick one up.  Next I need to get some new shaving cream and looking to upgrade razors.  I'll let you know how that goes.
Tagged: Male Grooming, Products, Skin Care, The Motley