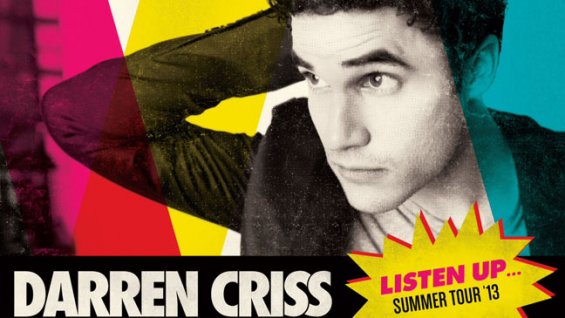 I'm going to write this post in two parts (before and after).
Tonight Mallory and I are going to make our way to Weho, to The House of Blues, to see Darren Criss in his first solo tour.  Honestly I have no idea how I even managed to get the tickets, but I did.  The show starts at 6:30…we get off work at 5:30…we are going to cut it close.  Most likely we will get horrible spots and not be able to see anything, but I'm prepared for that to happen.  This is the second time I'll get to see Darren perform.  The first was in How to Succeed, and that was amazing.
(Well this post is going to continue to evolve as I get my video and photos uploaded so stay tuned)
The show was awesome!Mallory and I were surprisingly not late, nor the last people in line haha.  We didn't get the best place to stand, but I was able to see Darren the whole time so it was good.  Curt Mega was in line like 5 people ahead of us and that was awesome.  Of course I was chicken shit and didn't go ask him for a photo…I still just can't bring myself to do that.  We saw a lot of people from Starkid there too, and that was awesome.  I thought the girls ahead of us where going to die when Joey Richter walked by.
Moving onto the show,  the opening acts where great. Chargaux (Charly and Margaux) opened the night with some amazing Violin playing, then Theo Katzman took the stage to get everyone amped.  After the opening acts Darren took the stage with Circle of Life.  I'm not going to give away the set list in case you want to be surprised, but it was great, and about half way through Darren will ask what the crowd what they want to here, he sang Sophomore for us (SO GOOD).  Darren's new songs are catchy and awesome, and his classics are still as good as ever.  I was really digging his new now Pheromones; super catchy and it had me moving in my spot.  For the encore Darren came back out to sing Teenage Dream.  He started out on the piano then it moved into a whole band which led into Stutter and ended with Circle of Life and confetti.  Awesome ending.
So below are some links, photos, and videos.  Note none of them are mine and everything should be linked to the original owners, or the folks that did the edits on the photos.  Enjoy…and for sure check out Pheromones.
Most of the photos come from Socialite Life
And this great edit came from Tumblr.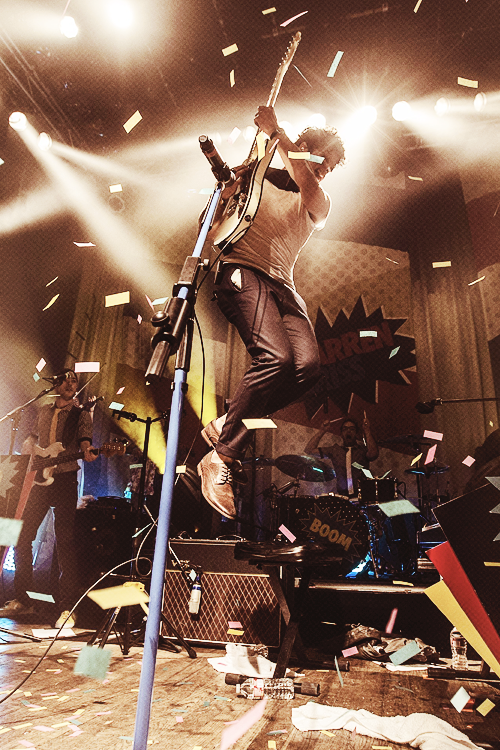 These video's are from the Fillmore in San Fran from the previous night.
I will post more when I get all my stuff uploaded!
Tagged: Darren Criss, House of Blues, LA, Listen Up Tour